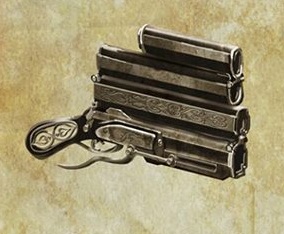 Ben's Custom Lever Action Rifle is a weapon seen in the film.
Hansel & Gretel: Witch Hunters
Hansel gives Ben a specialized rifle with the lever action of a Winchester and a fold-out barrel. The weapon fires specialized guided rounds. Hansel had given it to Ben which he later had used to stop Muriel.
Ben