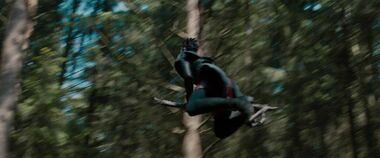 The
flying broomstick
is an item used by
witches
.
Overview
The broom flies with the witch sitting on it, and can be navigated to fly in any direction the witch wants. The broom also seems to magically keep the witch in place, preventing him/her from falling off.
Usage In The Film
Witches such as Muriel, Redhead Witch, Tall Witch used the broom to fly.
See Also
Gallery
Ad blocker interference detected!
Wikia is a free-to-use site that makes money from advertising. We have a modified experience for viewers using ad blockers

Wikia is not accessible if you've made further modifications. Remove the custom ad blocker rule(s) and the page will load as expected.