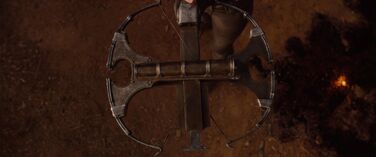 Fully Automatic Crossbow is a weapon used by Gretel in the film.
Hansel & Gretel: Witch Hunters
This crossbow functions differently than others..it's fully automatic. It holds more than one round at a time, it also possesses a mechanism to redraw the bow string.
Gretel
Gretel uses this weapon a number of times in the film.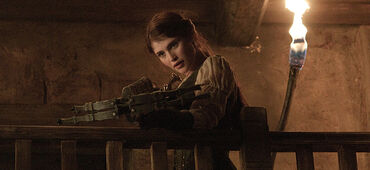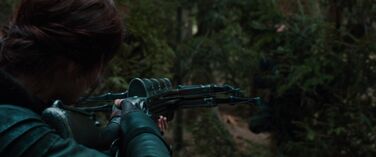 Ben
Ben with Gretel's crossbow.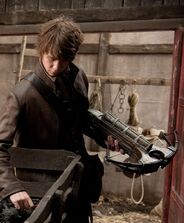 Ad blocker interference detected!
Wikia is a free-to-use site that makes money from advertising. We have a modified experience for viewers using ad blockers

Wikia is not accessible if you've made further modifications. Remove the custom ad blocker rule(s) and the page will load as expected.