Hansel's Shotgun is a weapon seen in the film.
Hansel & Gretel: Witch Hunters
Hansel (Jeremy Renner) carries what appears to be a custom pump action shotgun.
Hansel
Hansel uses his shotgun many times in the film, it is his primary weapon and seems to reflect his personality. He is very fond of said gun, even to the point of becoming increasingly aggitated when someone merely touches it.He treat's it like it's a baby.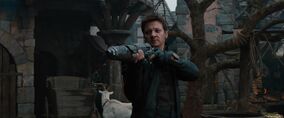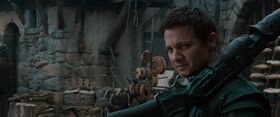 Ad blocker interference detected!
Wikia is a free-to-use site that makes money from advertising. We have a modified experience for viewers using ad blockers

Wikia is not accessible if you've made further modifications. Remove the custom ad blocker rule(s) and the page will load as expected.