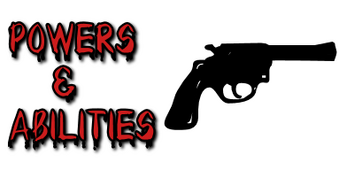 Intuition is an ability seen in the film.
Definition
It is when someone is highly aware of their surroundings.
Known Users
Similar Powers
Instinctive Aptitude (synonym)
Intuitive Intelligence (synonym)
Psychic Aptitude (synonym)
Empathy
Telepathy
Precognition
In The Film
In a deleted scene, the Redhead Witch had sense the presence of the witch hunters Hansel and Gretel.
Image Gallery
Ad blocker interference detected!
Wikia is a free-to-use site that makes money from advertising. We have a modified experience for viewers using ad blockers

Wikia is not accessible if you've made further modifications. Remove the custom ad blocker rule(s) and the page will load as expected.