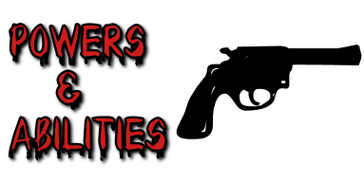 Levitation is a power seen in the film.
Definition
Levitation is the ability to propel oneself into the air and hover or move through the air slightly. It's also a weaker form of Flight. Sub-power of Gliding and Flight.
Known Users
Similar Powers
Anti-Gravity Manipulation
Floatation
Gravity Immunity
Levity
Transvection
In The Film
Muriel uses this power to confront Gretel while in the stationhouse.
Image Gallery
Ad blocker interference detected!
Wikia is a free-to-use site that makes money from advertising. We have a modified experience for viewers using ad blockers

Wikia is not accessible if you've made further modifications. Remove the custom ad blocker rule(s) and the page will load as expected.