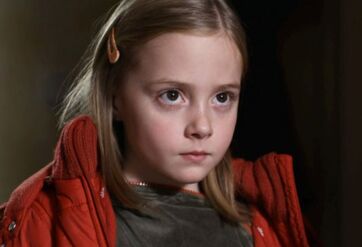 Lucy Ella von Scheele
is an actress. She portrayed
Mary Behlmer
.
Biography
Lucy Ella von Scheele was born in 2002. Her first television appearance was in early 2011 on the side of her sister Audrey Käthe in an episode of the German crime series Murder in good company. In the same year she starred in the movie scene Let man be noble and healthy the role of suffering from cystic fibrosis Sophia Richthofen. Directed by Andi Niessner she participated in Kölleda in the television movie Welcome. As of April 2011, it stands for the international production Hansel & Gretel - The Witch Hunters front of the camera.
Trivia
Sources
Gallery
Ad blocker interference detected!
Wikia is a free-to-use site that makes money from advertising. We have a modified experience for viewers using ad blockers

Wikia is not accessible if you've made further modifications. Remove the custom ad blocker rule(s) and the page will load as expected.