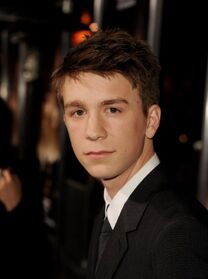 Thomas Mann is an American actor, he portrayed Ben. Born September 27, 1991, he is best known for his role as Thomas in Project X.
Biography
Born and raised in Texas, Mann landed a breakthrough supporting role shortly after moving to Los Angeles, in the 2010 independent comedy "It's Kind of a Funny Story," alongside Zach Galifianakis, Lauren Graham, Keir Gilchrist and Zoë Kravitz. He then went on to appear in Max Meyer's independent feature based on Pete Fromm's novel "As Cool as I Am," opposite Sarah Bolger, Claire Danes and James Marsden.
Selected Filmography
It's Kind Of A Funny Story (2010)
Project X (2012)
Fun Size (2012)
Hansel & Gretel: Witch Hunters (2013)
Beautiful Creatures (2013)
As Cool As I Am (2013)
Trivia
Lived in Dallas, Texas, from the age of 2.
Started playing ice hockey when he was age 5 and played for his high school.
Sources
Photo Gallery