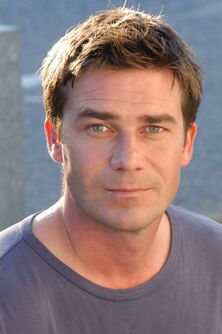 Thomas Scharff
is an actor, he portrayed
Hansel & Gretel's father
.
Biography
Thomas Scharff (born June 25, 1970 in Berlin) is a German actor. After high school he studied German literature, journalism and theater arts. In 1992, he launched a one-year intensive acting study at private acting studio Berlin-Friedrichstrasse, with whom he was preparing for the entrance exam to the University of Music and Theatre "Felix Mendelssohn Bartholdy" in Leipzig. From 1993 to 1995 he studied in Leipzig music and theater. He then moved to Dresden State Theatre and went through two years of gym training. In 1992, he completed his formal training from an award. His television career began in 1998 in the ZDF series A strong team.
Selected Filmography
Hamburg Dockland (2007)
Hansel and Gretel: Witch Hunters (2013)
Trivia
Sources
Photo Gallery
Ad blocker interference detected!
Wikia is a free-to-use site that makes money from advertising. We have a modified experience for viewers using ad blockers

Wikia is not accessible if you've made further modifications. Remove the custom ad blocker rule(s) and the page will load as expected.