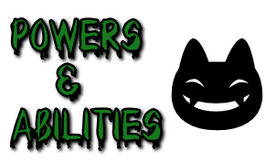 Weapon Mastery is an ability seen in the film.
Definition
The ability to understand and use any and all weapons with the proficiency of a master.
Known Users
Similar Powers
Armed Proficiency (synonym)
Weapon Intuition (synonym)
In The Film
Hansel and Gretel uses many weapons to kill evil witches in the film.
Image Gallery
Ad blocker interference detected!
Wikia is a free-to-use site that makes money from advertising. We have a modified experience for viewers using ad blockers

Wikia is not accessible if you've made further modifications. Remove the custom ad blocker rule(s) and the page will load as expected.